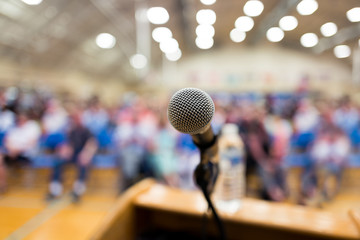 There remained absolutely no chill in the land. How could there be, with electoralis ever closer at hand? The quills in bedrock grew edgier as they saw in the people an outpouring of emotion like they hadn't seen since the last quadrannium. Only this time, it was not for Gambrach.
"If Gambrach triumpheth not at electoralis, we shall be forced to return to plebeian society," they lamented. "How ignominous!"
"Canst Caballee and Caballum, the Deux Cabales, not save us from this imminent doom?"
So they trooped in to Caballum's chambers and demanded his intervention, as chief string puller in the kingdom.
"Why fear ye?" Caballum asked, "if we lose at electoralis, we will remediate the anomaly at the magistratum."
"Ah," responded the quills, "but Nono Gengen is Primus Magistratus and twas not Gambrach that made him so. Dost thou not remember, Ser Caballum?"
Caballum did remember and agreed that the Primus Magistratus would need to be a friendly one. "Then we must remove Nono Gengen before electoralis. Get me Ghanyamust Go. Tell him to come and see me at once!"
Thus it was, that after the meeting of Caballum and Ghanyamust Go, a one-time squire to Gambrach, that a petition was sent to Conductivitis. Lo and behold, the very next day, Conductivitis brought a charge against Nono Gengen with such alacrity as had never been seen in the land. Not even when Macashma Gandy rose speedily to receive his booty.
Yea, was there no chill in the land and lo, did the unchill grow in severity.
"This is unprecedented!" the people cried. "Primus Magistratus? On the eve of electoralis? We see you, bruhhhh!"
But the Lovengers were greatly afflicted with Objectivitis. "Let's consider this obvious miscarriage of justice objectively though," they counselled. "If Nono Gengen hath no case to answer, why does it matter that Conductivitis did not bother with a thorough investigation? No one is above the law. Not even the Primus Magistratus."
"Not even Balavida, of the Kwarapta Intrusivo grass, who has yet to be charged?" the others retorted.
"Look, we are being objective here," responded the Lovengers. "And objectively, speaking the justice can be selectively applied, so long as tis our hero Gambrach and his stooges that do the selection of the justiced!"
And the unchill did not abate, only growing in swirling intensity.
We need to distract them, decided Caballee. We shall send Gambrach out stumping again, though his battery be not yet fully recharged. 
Thus it was that Gambrach went stumping in Deltonia, where he lost his footing figuratively and unfiguratively. For he slipped as he descended the stairs, momentarily breaking the malady of Syncope upon Dinobetes Mellitus, who saw it from afar in his sick-bed and laughed in derision. But he knew he could not yet afford to convalesce and prayed that Syncope render him infirm again. Syncope obliged.
Yea, the second slippage of Gambrach occurred as he addressed the Deltonian crowd that had gathered to hear him speak. Shomolek handed Gambrach the Apicurean banner to wave in anticipatory triumph. But it was heavy and Gambrach could not brandish it. Wherefore he declared to the people, "Behold, I now hastily hand over the banner to Substantial OG, our Apicurean contender for Kingship of the 37 Kingdoms! Yeahhhh!!!"
There was an uncomfortable silence as Shomolek reminded Gambrach that he was the contender for the Iron throne.
"Okay, I do it again," said Gambrach, as his hand quivered under the weight of the banner. "Behold, I now very hastily hand over the banner to Substantial OG, our Apicurean contender for a seat at senatii! Yeahhhh!!!"
Shomolek quickly reminded Gambrach that Substantial was contending for the throne of the kingdom of Deltonia.
"JUST TAKE THE GADDEM BANNER BEFORE MY ARMS GIVE WAY!!!!" screamed Gambrach, unable to hold the banner any longer.
And there was yet unchill upon the land, as the people saw Gambrach in his full stature.
Caballee and Caballum asked the quills, "Hath Arty Cool not made any gaffes? Canst we not get the people to focus on him instead?"
"Well," Lar Yi said, "tis well known that he is a fugitive in Trumpstantinople and his winged chariot is prohibited from Trumpstantine soil, as it was said of Shiwajun as well in the past. Shall we remind the people of the ancient saying that 'A King cannot be King if he cannot place his feet on the golden soil."
Lo, did they mock Arty Cool again, as they had for many years of his purported banishment. But news quickly came from Trumpstantinople that Arty Cool was visiting, accompanied by Abushola and Sita-Doka. Yea, was it said, that he lodged at the travellers' lodge of King Trump himself!
And yea, was there no chill as the Coolates rejoiced and the Lovengers scoffed. Caballee and Caballum sought yet a further distraction. They agreed to send him, in the company of his Hand, Osinoshin, to the village square meeting with Lady Destiny a'Med.
All were gathered across Social Mediana, including Twilistia and the Book of Many Faces, unto Digital Perusia to witness Gambrach, unscripted. Yea, was he asked many questions.
"Your Majesty, thou sayest the Haramites of Boko have been vanquished and yet the forts of thine armies suffer great pillage at their hands. Are they truly vanquished?" Gambrach did not hear the question properly, so Lady Destiny repeated herself.
"They are vanquished. And warriors that mutter will be put to the sword."
"What His Majesty means to say is…" interjected Osinoshin, as he launched into a fuller answer.
"Your Majesty, thou sayest thou art a man of upstandiness, untolerating of graft. Yet thou continuest to fraternise with Macashma Gandy, the great Sold. Why?"
As Gambrach pondered his answer, Osinoshin tried to jump in on his behalf again, "You see…"
"LET THE MAN SPEAK FOR HIMSELF!" demanded Lady Destiny. "Tis known the Many Years Disease affected his ears, has it spread to his tongue as well?"
"I believe the Macasham visions may have been a national bewitchment", answered Gambrach finally, "for what manner of King is so stupid that he receiveth such gratification in person?"
The Lovengers applauded. The Killmongers on the other hand asked, "Is this your King?" And the unchill continued to swirl.
Finally, Lady Destiny asked him, "Your Majesty, if thou art not victorious at electoralis, wilt thou graciously accept defeat or will His Majesty again invoke SODAB, the "Siprit" of the Dog and Baboon?"
Gambrach smiled."Loss? I look like someone who's genuinely capable of loss to you? Are your eyes working? As my beloved Lady Kem-Shun would've said before she was hounded away, 'nah, fam. I is not losing a bladclat ting! Those who gon' lose know where the courts be!' Peace!" Yea, did he throw the Game of Thrones season 8 sign again.
And all across the land, there was no gaddem chill.